Easy Portion Cupcake Batter Scoop
Got lots of cupcakes to make and want to add a good tool to your cupcake supplies box. Or perhaps your family just loves the little cake delights piled high with soft frosting, or do you have a fundraiser, party or event where cupcakes would be the perfect addition? This kind of individual work, filling cupcake tins and papers can be tedious, but banish that problem now with the Cupcake Batter Dispenser and Scoop.
Made of BPA free plastic and silicone, the batter is measured, slide effortlessly and quickly from the cupcake scoop with less mess. With one touch of your fingers on the plunger, the cupcake batter dispenser scrapes clean. The entire cupcake scoop can be put into the dishwasher, so your cleanup will also be simple. Save time and solve baking problems with this Cupcake Batter Dispenser and Scoop, and have fun with the entire process of baking cupcakes.
Batter Scoop – Easy Portion Cupcake Batter Scoop efficiently measures your batter mix and delivers it straight to your baking pan without any mess

Easy to Use – Simply scoop the batter out of your mixing bowl, place the curved end over your baking pan or muffin cup, and slide the button forward to dispense the perfect portion every time

Bake Evenly – Kitchen gadget measures the same amount of batter with every scoop for uniform cupcakes and muffins that bake evenly; this scoop neatly measures batter to fill a standard cupcake liner or muffin cup

Silicone Plunger – Offering easy, one-handed use, the plastic cupcake scoop features a silicone plunger that completely scrapes the inner well, keeping your fingers clean.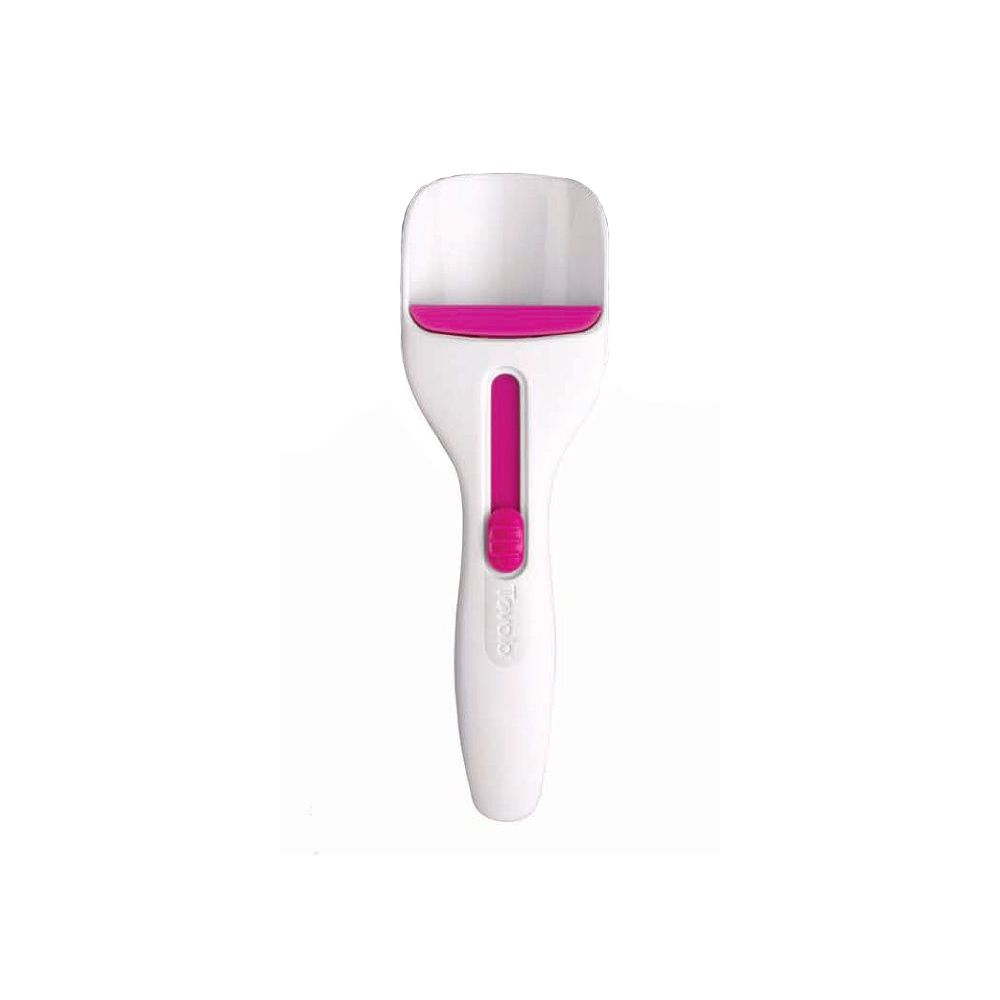 If you are looking for other items then visit our online shop where you can find many products as per your interest.